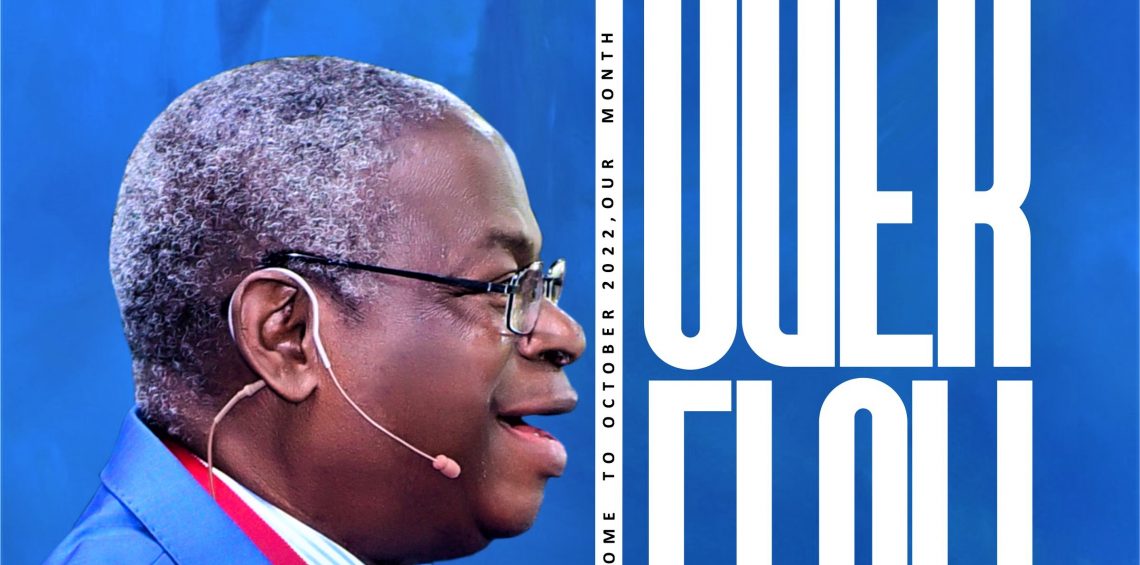 WELCOME TO OCTOBER 2022 – OUR MONTH OF SUPERNATURAL OVERFLOW
PROPHETIC DECLARATION FOR THE MONTH OF OCTOBER 2022
WELCOME TO OCTOBER 2022 – OUR MONTH OF SUPERNATURAL OVERFLOW
"You crown the year with your bounty, and your carts overflow with abundance." (Ps 65:11, NIV)
This month you will experience the overflow of God's goodness.
Like an overflowing river, the power of the Holy Spirit will fill your heart like never before.
Like the rushing of a mighty wind, genuine revival will break forth in our lives and churches
That same wind of God that brought the overflow of quails for the children of Israel brings abundance of peace, joy and prosperity into your home, business and career, from today.
The overflowing power of the Holy Spirit will overshadow you and your household.
From this month, you will begin to manifest unprecedented exploits in all your endeavors.
The remaining months of this year is consecrated as your season of goodnews
Every day of this year and beyond will bring you the abundance of peace and joy by the power of the Holy Spirit.
The gateways of heaven are opened for your all round blessings
Your expectations of good will become supernatural realities
The overflow of divine blessings in your life will silence your adversaries forever
There shall be no sorrow or pain in your habitation
The remaining days of this year is redeemed from every evil for you and your household
Every danger or accident on your pathway is removed by the mercies of God
You will enjoy the overflow of God's peace and rest on every side
You will be abundantly satisfied with God's grace and mercy
Your business, ministry, career and studies will overflow with testimonies of glorious success
Your family will enjoy the overflow of divine peace
No more troubles of any kind in your home
Your face will shine with the abundance of God's goodness
Your shame and tears are wipe away, for your glory days are here
The fresh wind of the Holy Spirit brings the overflow of peace, prosperity and progress across all GOFAMINT churches worldwide.
By the same wind of the Holy Spirit, our churches, home and abroad overflow spiritually, numerically and financially.
It is a new dawn of glory and jubilations all across GOFAMINT Worldwide.
So shall this month be better for you, your household and the entire Gospel Faith Mission International, in Jesus mighty name.
#GOFAMINT