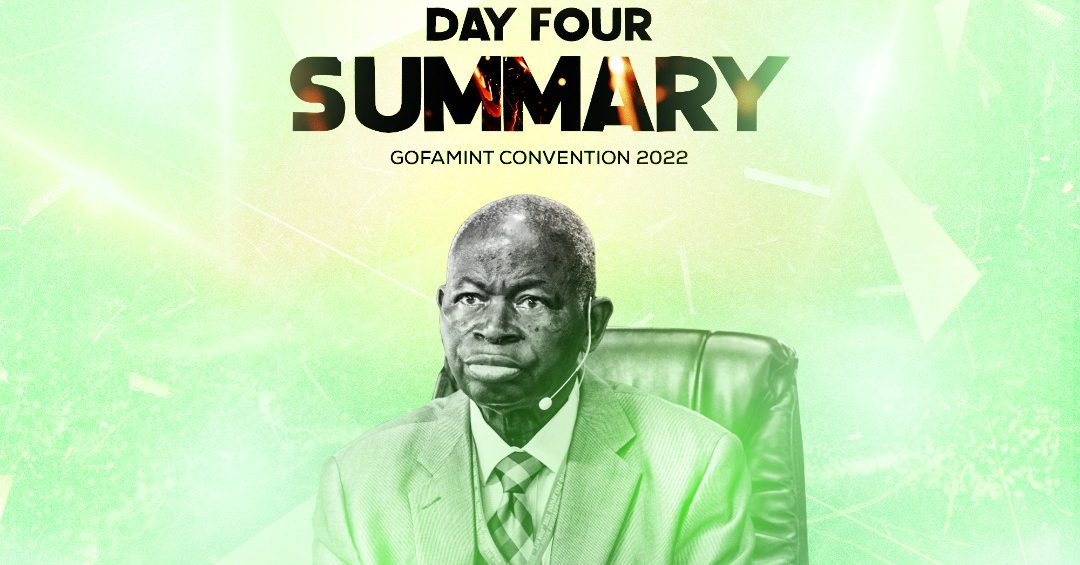 SUMMARY DAY FOUR (MORNING SESSION)
SUMMARY DAY FOUR (MORNING SESSION)
Moderator: Pastor Lordaquit Gabriel
The morning supplication was taken by Pastor Paul George with the theme: LORD, BAPTIZE US WITH THE SPIRIT OF GRACE. After a session of praises and worship to the Great Monarch of Zion.
The choir once again led the congregational song from the GHB 37. The moderator then introduced the minister for the Hour of Discovery – Pastor Peter Awodimila (Regional Pastor, Region 1).
Topic: UNVEILING THE MYSTERY OF GRACE – Col. 1:26-28; Eph 3:1-6
He started his ministration with a song titled RAC-ELOHIM (The spirit of God fills this place)
NOTES
• When you don't know how you came, you won't know when you exit.
• Monopoly brings pride
• The law is man centered; The grace is Jesus centered.
• The grace of God that took the people of old through their journey is available and sufficiently available.
• God decided in His agenda to do what is not normal, He decided to give a man the revelation from what is hid from other creatures.
• That Christ died for us is a mystery, Paul said the Jews cannot phantom it
FURTHER HIGHLIGHTS
– What necessitated grace?
– Gentiles in the divine agenda.
– Universality of grace in divine agenda.
– The mystery of access through grace.
– How to appropriate grace.
WHAT NECESSITATED GRACE?
i. The need to have dominion over the earth.
ii. The deceiver must be publicly disgraced.
iii. The need for man to break the yoke and be free from sin.
iv. The need to open the door of relationship and fellowship between God and Man.
The lineage of Abraham were:
(a) Carriers of glory
(b) Covenant
(c) Law
(d) The service of God
(e) Through them Christ must come
Immediately after the Hour of Discovery, the service and thanksgiving offering was anchored by Pastor Deji Ayeni (D.P., Prosper District – Sango). The choir gave another mind-blowing rendition that ushered in the ministry of the General Overseer of the commission for the third teaching.
Teaching Three: AMAZING GRACE AND THE CHRISTIAN LIFE – Pastor Dr. E.O Abina (General Overseer)
NOTES:
• Jesus did not save us in our sins, He saved us from our sins.
• Salvation is a gift of God and it is available to everyone.
• The evidence that you are saved is that you turn your back to your former belief and way of life.
• We receive grace; we don't earn it.
• If you know that Christ lives in you; You will know you're not ordinary.
• If the numbers of Christians in Nigeria are true Christians, this country would have been transformed.
• Grace teaches us to forsake the sinful life of this present age.
• As a Christian, people must see and know you are a Christian.
• The life of a Christian should attract people to Christianity.
• If you don't know Jesus, you are not a Christian.
• Any prayer out of the will of God cannot be answered.
• If you've asked and you've not received; continue to ask.
An altar call was made for people who are yet to receive the call of God to salvation after which the General Overseer said the grace and the morning session was brought to a halt.
AMAZING GRACE!
#WhoAreYou
#Day4
#AmazingGrace
#Convention2022
#Gofamint