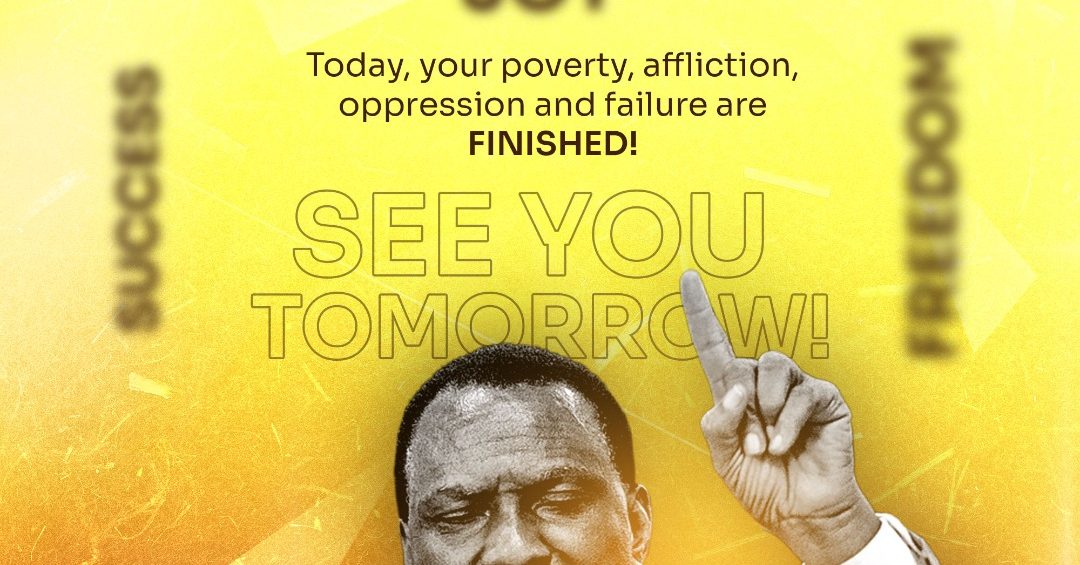 SUMMARY DAY FOUR (EVENING SESSION) – DELIVERANCE NIGHT
SUMMARY DAY FOUR (EVENING SESSION) – DELIVERANCE NIGHT
Moderator: Evang Akinduyi
As we have known our amazing choir for their spirit-filled and soul-lifting praises and worship. They didn't disappoint this evening and even routed the atmosphere in preparation for the deliverance night.
The congregational hymn was rendered (G.H.B. 55) after which Pastor Daniel Akinsokan took the scripture reading from Ephesians 4:1-End. Two mind blowing testimonies were anchored for the hearing of the congregation by Pastor Paul Edu followed by collection of the service offering.
Ijala Jesu and The Special people were given time to minister
The Choir selection was a classical medley which downloaded the ambience of deliverance and freedom from the bowels of Elohim. The A.G.E – Crusade was introduced and he mounted the podium to deliver the heart of the Father to the church.
Main Message: Evang. E.O. Falade (A.G.E. – Crusade)
Topic: He Sets Me Free
Text: Luke 13:10-17; Rom. 8:22-28
NOTES
• It is better to die for freedom that die in bondage.
• The reason you will be free tonight is because you are a descendant of Abraham.
• You are not created so you can be a failure. You are created for God's glory
• When you obtain freedom, miracle will begin to happen freely.
PRAYER POINTS
• No matter the trouble you brought to this mountain, they won't see tomorrow morning.
• Every road that leads to glory in my life that has been closed down by the enemy, BE OPENED!
• I recover everything that has been taken away from me right from the day I've been born.
• Every door that's supposed to have been opened for me before now, Lord open them now!
• Every accursed finger in my life, destroy it now in Jesus Name!
Pastor Adeojo was invited to pray for the minister and Pastor (Prof.) S.O. Ewuola led the grace and the anchor.
NOW THE DAY IS OVER, THE GRACE IS STILL RESIDENT ON OUR INSIDE AND WE KEEP GETTING GRACE UPON GRACE!
#WhoAreYou
#Day4
#AmazingGrace
#Convention2022
#Gofamint