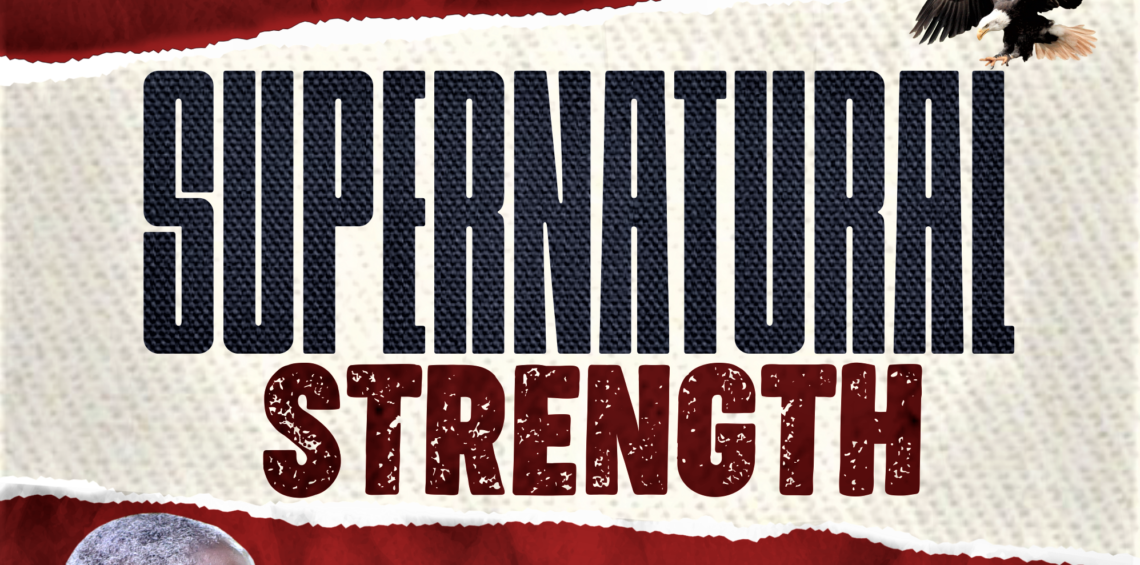 PROPHETIC DECLARATION FOR THE MONTH OF OCTOBER 2021
PROPHETIC DECLARATION FOR THE MONTH OF OCTOBER 2021
WELCOME TO OCTOBER 2021 –  OUR MONTH OF SUPERNATURAL STRENGTH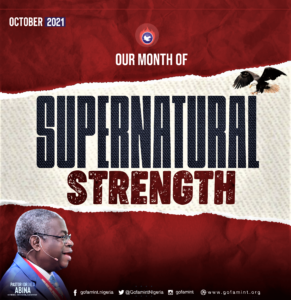 "Then the LORD turned to him and said, "Go in this might of yours, and you shall save Israel from the hand of the Midianites. Have I not sent you?" Judges 6:14)
Supernatural strength is yours in Jesus mighty name.
Through the strength of the Almighty, you will accomplish the impossible.
Divine strength for uncommon victory in your ministry, business and career is released unto you from this month.
Through the greatness of God's power, all your enemies shall submit to you.
Victory over age-long battles is yours this month, in Jesus mighty name.
Every yoke of oppression over you and your household is broken.
This is your season of uninterrupted freedom and deliverance.
All the days of your life, you will enjoy supernatural strength for all round dominion.
Supernatural strength takes over every area of weakness and defeat in your life from today in Jesus mighty name.
No more defeat for you or your family. In the place of defeats, you will now enjoy sweet and uninterrupted victories.
The joy of the Lord shall be your strength and you will accomplish the unprecedented for His glory.
You will go from strength to strength and from victory to victory.
This month, God is raising you up as the deliverer and source of hope to many.
The Lord shall be your strength and shield. You will not fail in the day of battle.
The Lord shall be your defence and deliverer from all troubles.
The Lord shall be your glory and the lifter up of your head.
Your natural strength will not fail or diminish. You will not be weak or feeble.
Your body is strengthened supernaturally in the name of Jesus Christ.
No more defeat, no more oppressions, no more captivity in your life, in the name of Jesus.
Barriers are broken, oppositions are defeated, limitations are removed from your life.
This season, our churches worldwide will do the impossible through supernatural strength.
So shall this month be better than the last for you, your household and the entire Gospel Faith Mission International, in Jesus mighty name.