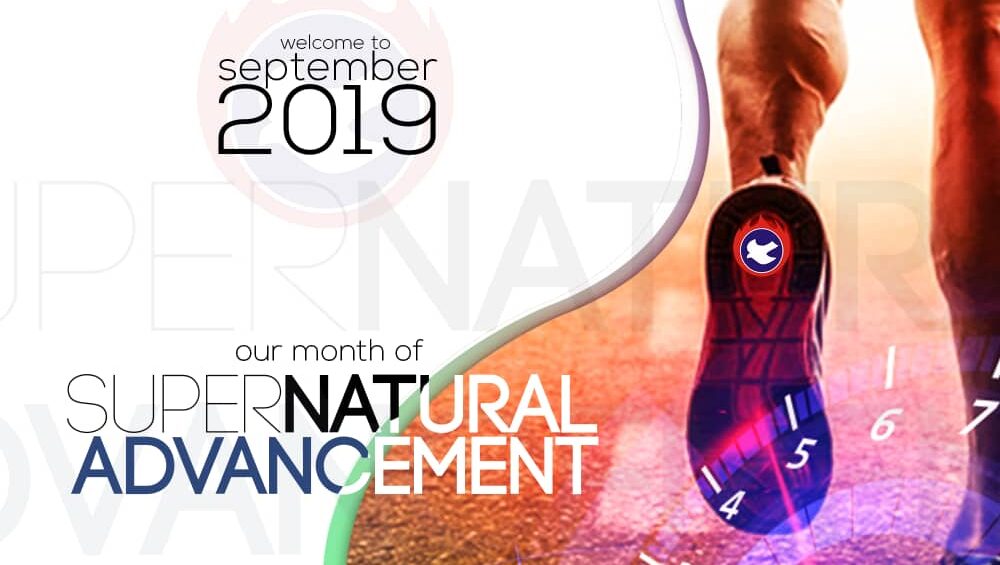 PROPHETIC DECLARATION FOR THE MONTH OF SEPTEMBER 2019
PROPHETIC DECLARATION FOR THE MONTH OF SEPTEMBER 2019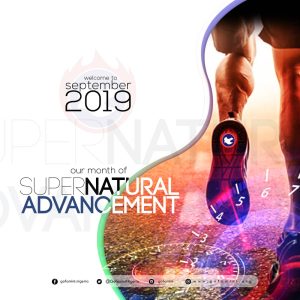 WELCOME TO SEPTEMBER 2019 – THE MONTH OF SUPERNATURAL ADVANCEMENT
Exodus 14:15 New King James Version (NKJV)
15 And the Lord said to Moses, "Why do you cry to Me? Tell the children of Israel to go forward.
This is your month of SUPERNATURAL ADVANCEMENT.
Not by might, not by power but by my spirit saith the Lord, you will supernaturally advance this month
Spiritual advancement is yours

You will walk and not be faint
You will run and not weary
You will mount up wings as eagles

I decree a positive turnaround in all your encounters this month
Every good thing will answer to you.
By the power of the living God, your symbolic Red Sea is parted before you
God will make a way where is no way for you.
Doors of opportunity are open for you.
The overtaker's anointing for quantum progress locates you now.
Every cycle of unprofitable labor is broken.
The works of your hand will enjoy uncommon profiting.
Stagnation is cursed for your sake.
You will never be stranded; you will always know what to do.
Ideas for your supernatural advancement is released to you now.
Wisdom for your supernatural advancement is released to you.
Divine instructions for your supernatural advancement is released to you now.
Helpers of destiny will locate you.
Favor will shield you.
Your overdue blessings are released to you.
No more miscarriages in your life.
Your blessings will come to full-term.
And you shall reap your harvest.
Go and prosper.
Go and encounter your breakthroughs.
Go and do exploits.
Go and be in good health.
Go and wax strong.
Go and produce uncommon results.
So, shall this month be better than the last for you because the Lord will deal wondrously with you. In Jesus mighty name.