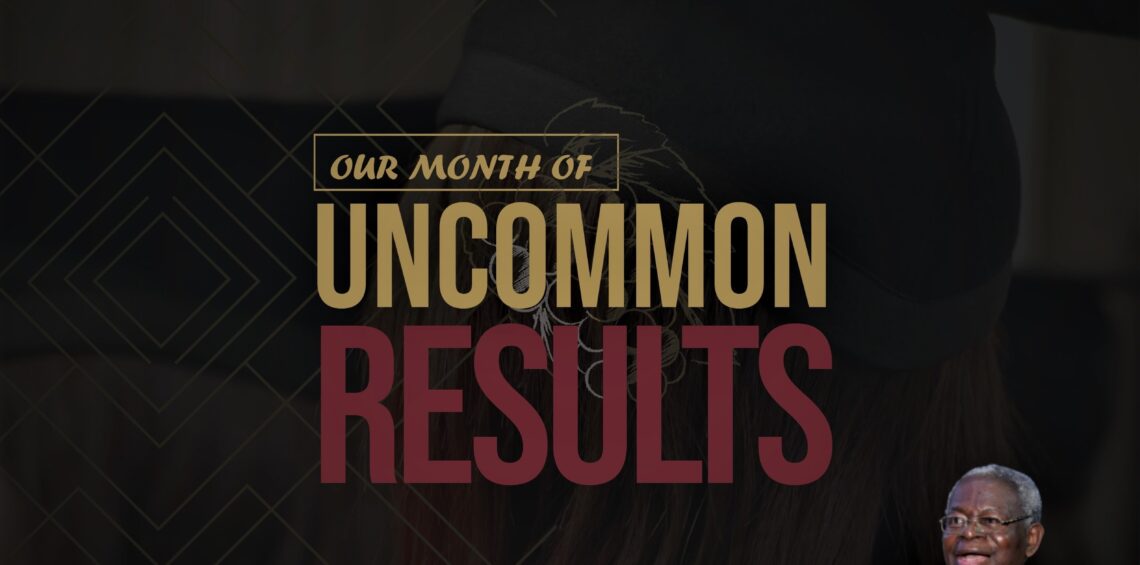 PROPHETIC DECLARATION FOR THE MONTH OF NOVEMBER 2020
PROPHETIC DECLARATION FOR THE MONTH OF NOVEMBER 2020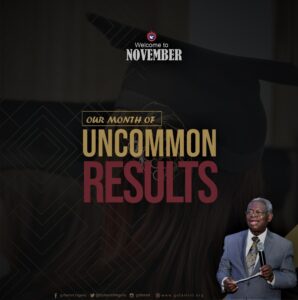 THE MONTH OF NOVEMBER, OUR MONTH OF UNCOMMON RESULTS
9 "There is a lad here who has five barley loaves and two small fish, but what are they among so many?"11 And Jesus took the loaves, and when He had given thanks He distributed them to the disciples, and the disciples to those sitting down; and likewise of the fish, as much as they wanted. 13 Therefore they gathered them up, and filled twelve baskets with the fragments of the five barley loaves which were left over by those who had eaten. John 6:9,11,13  NKJV
This month is for you a month of uncommon results.
You may have toiled for the past 10 months but in this month of November but in the name of Jesus you will experience a supernatural turnaround.
In the name of Jesus, I launch you into an era of bountiful harvest.
Giants of unprofitable labour and poor results falls flat before you.
By this grace for uncommon results, the God of heaven upgrades you to your next level.
The grace of God for uncommon results that makes small things big and big things great, goes into your undertakings now.

It enlarges your coast.
It relocates you from "not enough" to "more than enough".
It takes you to your "Rehoboth" In Jesus mighty name.

In the name of Jesus, as a church we shall experience greater dimensions of impact, harvest of souls and uncommon results in Jesus name.
Dumbfounding results, sweatless success and testimonies are your portion in Jesus name.
In the name of Jesus, an excellent spirit from the Lord comes upon you now.

You will excel, above your colleagues.
The ability to make Intelligent decisions that commands uncommon results locates you now.
In every situation, you will always have the right solution in the mighty name of Jesus.

The spirit of quick understanding comes upon you now.
You will always know what to do.
The power of innovation and creative ideas are released to you now.
You will always be above and never beneath.
You will walk in uncommon wisdom.
Uncommon favour is your portion.
The blessings of the Lord that makes rich and adds no sorrow to it comes on you now.
Your investment will yield great returns.
Every obstacle is turned to springboard for your greatness.
The power of rejection and disappointment is broken.
Evil is far from you household.
Unlimited joy is your portion.
Every cycle of failure is broken.

financial failure is broken
academic failure is broken
marital failure is broken
unemployment cycle is broken
bareness is destroyed
Your health will not fail nor falter, but you shall be strong in Jesus name

That good thing you have been trying to attain is delivered to you now.
You will always exceed the expectations of your superiors.
Every long-standing sickness or problems hear the voice of the Lord, you are a thing of the past.
Grace to embrace gratitude and thanksgiving that triggers uncommon results comes upon you now.
So, shall this month be better that last for you because you will experience uncommon results for the good Lord has singled you out for the visitation of his goodness.