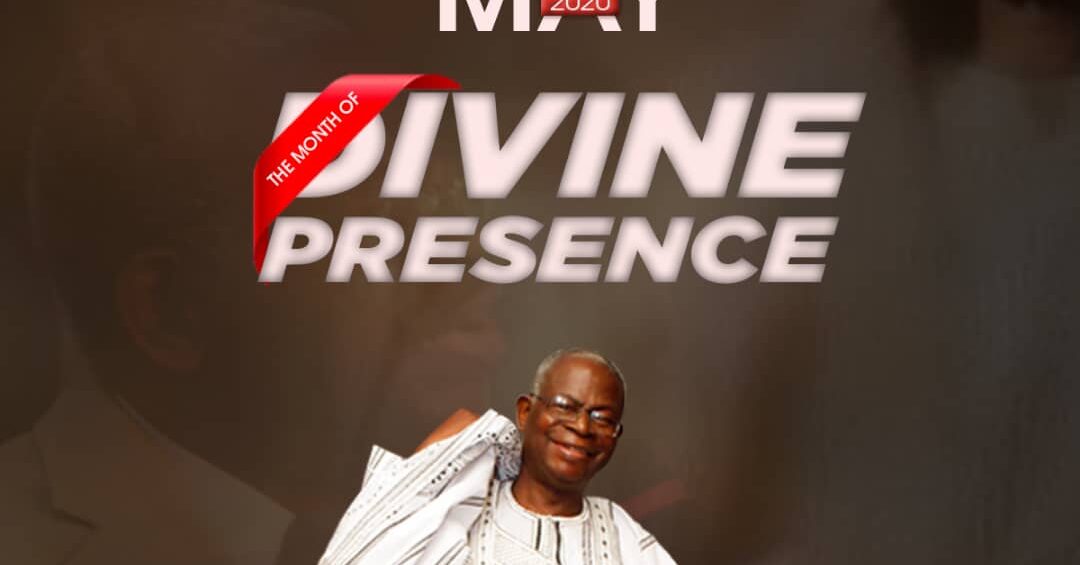 PROPHETIC DECLARATION FOR THE MONTH OF MAY 2020
PROPHETIC DECLARATION FOR THE MONTH OF MAY 2020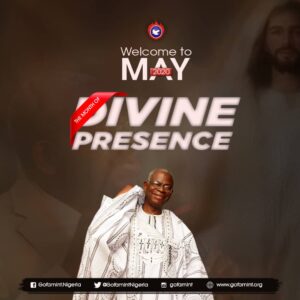 WELCOME TO MAY 2020 – THE MONTH OF DIVINE PRESENCE
Isaiah 43:2 New King James Version (NKJV)

When you pass through the waters, I will be with you; And through the rivers, they shall not overflow you. When you walk through the fire, you shall not be burned, Nor shall the flame scorch you.
WELCOME TO MAY 2020 – THE MONTH OF DIVINE PRESENCE
This month shall be a month of abiding DIVINE PRESENCE for you
Grace to overcome every difficulty is released to you now.
You will overcome.
The presence of the almighty God shall give you absolute victory in your circumstances and situations.
The power that enabled the three Hebrew children to emerge from fire unscathed will bring you out of every situation unscathed.
I decree the light of His presence to shine to every darkness.
God who is your keeper will keep you.

From every harm
From every loss
From every evil

The presence of the Lord overshadows you in the mighty name of Jesus.
I decree strength to the systems of your body.

Your immune system is strengthened
Your mind is sound.
Your body is strong and healthy.
Your future is bright.

By the blood of Jesus, you are immunized from all evil.
You shall not be a victim of coronavirus in the mighty name of Jesus.
I declare you blessed in the name of the Lord.
Destruction is far from you.
The God who is the way and knows the way will make a way for you in every way.

He will meet your needs.
He will raise help for you on every side.
He will shield you from every evil
He will cause his face to shine on you
And favour you exceedingly in this season.
He will preserve you by his sure mercies.
He will cover you in the hollow of his hands
Before you call he would answer you and while you are yet speaking, he will hear you.
That you may know that the Lord God, he is Lord and his steadfast love towards you abides forever.
So, shall this month be better than the last for you because the Lord will deal wondrously with you. In Jesus mighty name.