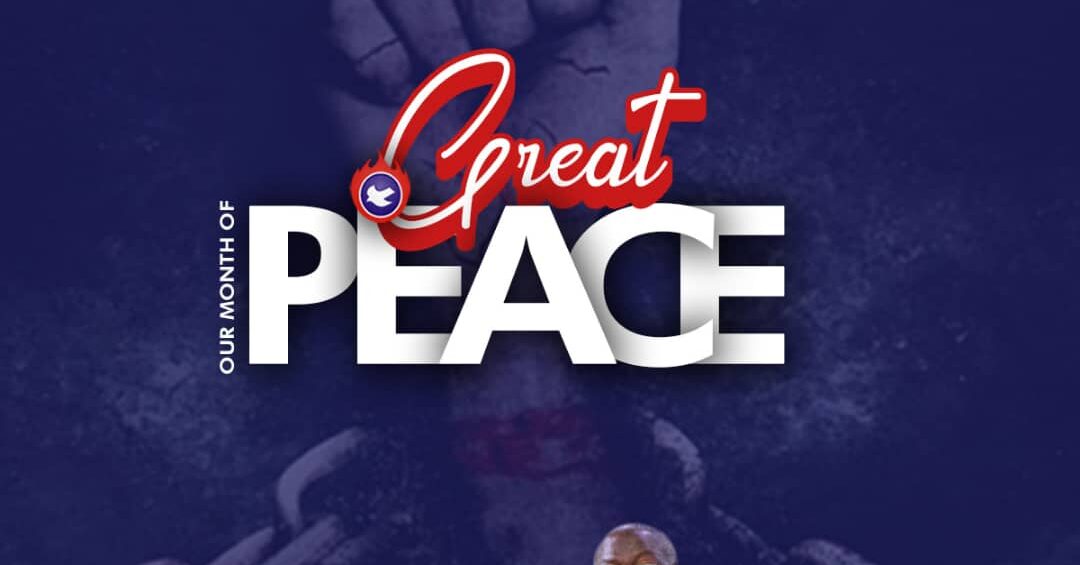 PROPHETIC DECLARATION FOR THE MONTH OF JUNE 2020
PROPHETIC DECLARATION FOR THE MONTH OF JUNE 2020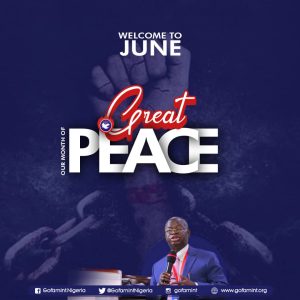 THE MONTH OF JUNE THE MONTH OF GREAT PEACE
Psalm 119:165 The Living Bible (TLB) Those who love your laws have great peace of heart and mind and do not stumble.
This month shall be for you the month of great peaceJesus is the prince of peace therefore great peace is your portion.
• The world may be in turmoil and gross darkness, but for you, you will enjoy great peace.
• I decree the reign of his peace over you life.
• I decree that the scepter of peace of the Prince of peace will rest over every troubled area of your life.
• The rod of the wicked will not rest over your lot.
• You will not run helter skelter.
• The peace of God will preserve you and everything that is yours.
I decree great peace in your spirit, soul and body.
Great peace in your heart and mind
Great peace in your finances
Great peace in your home .
Your investments and assets will yield great rewards.
Oppression and affliction are far from you, you will not be a recipient of evil news.
Romans 16:20 (NIV) says The God of peace will soon crush Satan under your feet.
• Therefore I decree that satan and his demons are crushed under your feet.
• Every work of satan is crushed under your feet.
• Sickness is crushed under your feet
• Debt is crushed under your feet.
• Poverty is crushed under your feet
• Death and disease is crushed under your feet.
• Victory is yours in Jesus mighty name.
• I speak to every storm of your life, I declare, the storm is over.
• Every affliction is gone from your life.
• Cycles and patterns of distress are destroyed from your life forever.
•Every thing that wages war against your peace of mind is hereby terminated.
Mysterious problems for which you have not found solution is gone out of your life forever.
You will not stumble
• You will not fall.
• That which makes for joy, peace and celebration locates you now
• Great peace is your portion, God will trouble your troubles and your troublers.
• You are lifted far above every negative situation and circumstance, into the realm of great peace.
Grace to seek God passionately and love his word intimately is released to you now.
So shall this month be better that last for you because the good Lord has singled you out for the visitation of his goodness.