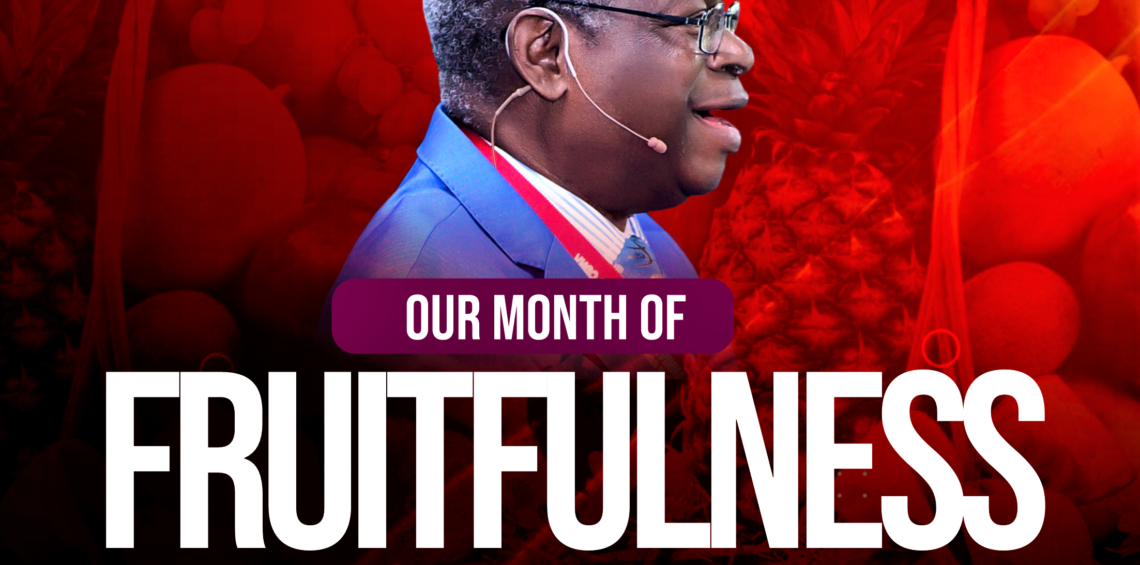 PROPHETIC DECLARATION FOR THE MONTH OF FEBRUARY 2022
PROPHETIC DECLARATION FOR THE MONTH OF FEBRUARY 2022
WELCOME TO FEBRUARY 2022 – OUR MONTH OF FRUITFULNESS
"You did not choose Me, but I chose you and appointed you that you should go and bear fruit, and that your fruit should remain, that whatever you ask the Father in My name He may give you" (John 15:16)
This shall be to you a month of unprecedented fruitfulness.
Your barn will be full with great harvest
The blessing of God rests upon you and all that is yours.
You are blessed above every curse.
The season of barrenness is terminated in your life and family from today.
Your ministry will experience a new dimension of fruitfulness.
Beginning from now, your business and career will yield its full increase.
Everywhere you go this month, success will answer to your efforts.
Ideas, innovations and inventions that will bring unusual harvest is released unto you now.
The heavens of your blessings are opened to you from this hour.
An end has come to every manner of struggling and toiling in your life.
Devourers are rebuked for your sake. You will not labor in vain.
You have sown in tears; now reap with joy.
Your store houses will burst forth with great harvest.
Your investments will bring a maximum return to you.
Grace for all kinds of exploits is multiplied to you now.
Your health will increase, and your peace will multiply
Barren wombs are supernaturally opened. This is your month of fruitfulness.
Unusual streams of financial increase and abundance is opened to you
You are blessed when you go out, you are blessed when you come in.
Now that the harvest is ripe, through your soul winning efforts there shall be exponential growth in your assembly.
GOFAMINT Worldwide will experience exponential growth in every area of ministry operations.
Great harvest will answer to our evangelistic efforts from this month.
As you labor for the harvest of souls, you will see great results
Signs and wonders will answer to your efforts.
Souls shall be converted in multitudes.
Prodigal children will return home.
Unsaved relatives and spouses will be miraculously saved.
The God of heaven will crown your soulwinning efforts with manifold harvest.
He will bless your water and your bread. He will take sickness away from you.
GOFAMINT Worldwide will experience unusual harvest of souls and all-round fruitfulness.
So, shall this month be better than the last because the Lord will deal wondrously with you, your household and GOFAMINT worldwide, in Jesus mighty name.
#GOFAMINT