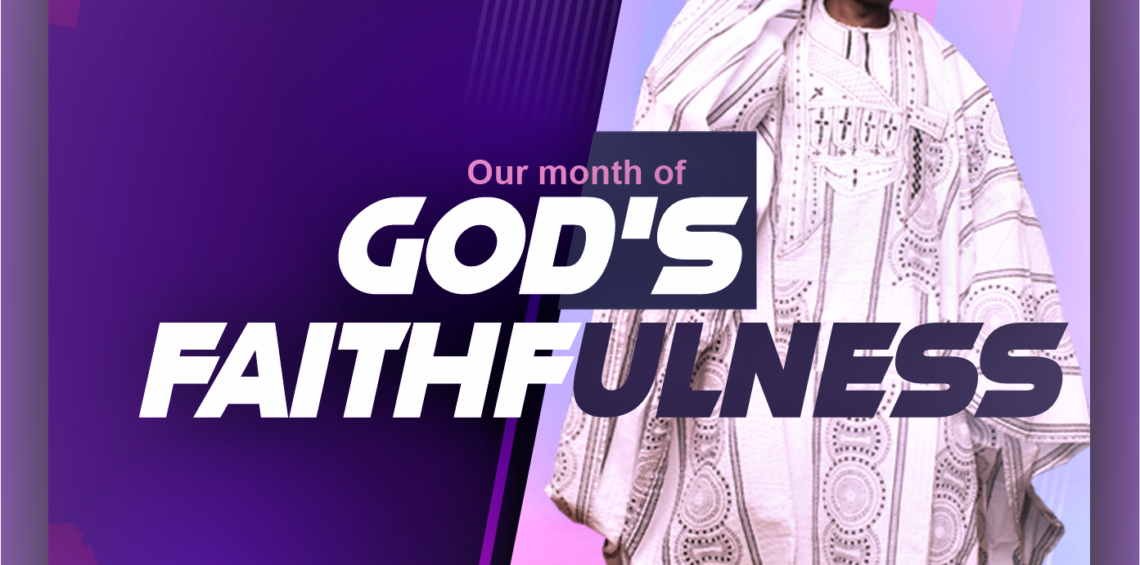 PROPHETIC DECLARATION FOR THE MONTH OF AUGUST 2020
PROPHETIC DECLARATION FOR THE MONTH OF AUGUST 2020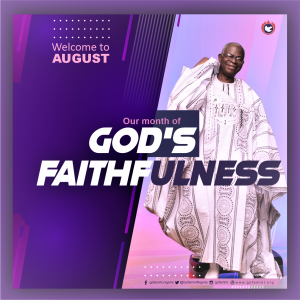 WELCOME TO AUGUST 2020 – OUR MONTH OF GOD'S FAITHFULNESS
Psalms 89:34 "My covenant I will not break, Nor alter the word that has gone out of My lips."
This month shall be for you, a time of the manifestation of God's faithfulness:
In every area of your life you shall experience God's faithfulness.
I decree an alignment of every area of your life with God's perfect will for you.
Where you have been disappointed, God will turn things around for you.
Where you have been rejected, you will be highly favored.
Everything will work for your good this month.
For all your troubles, the Elshaddai God will repay you with double goodness:

Hear this:
Because you would forget your misery,
And remember it as waters that have passed away,
 And your life would be brighter than noonday.
Though you were dark, you would be like the morning.
And you would be secure, because there is hope;
Yes, you would dig around you, and take your rest in safety.
      Job 11:16-18
God's covenant will speak for you.
By his covenant, the irreversible will be reversed.
The irrevocable will be revoked.
It will encompass you like a shield.
It will make a way for you, where there is no way.
You will enjoy the goodness of the Lord.
God will bring his promises concerning you to pass, in time and on schedule.
You will never be stranded.
You shall be above only and never beneath.
Blessings will overtake you.
Your peace will overflow.
Miraculously, you will recover all your losses.
The expectation of the enemy concerning you shall be cut off.
You shall always be stronger than your adversaries.
For the Almighty God will fight your battles.
I declare you free from debt and poverty.

Free from sicknesses
Free from oppression
Free from rising and falling
Free from bondage
Free from evil

I declare you blessed above every curse.
You will prosper in every good thing you lay your hands on.
Fruitfulness is your portion.
Good success is your portion.
I declare you highly favored, mightily blessed, spiritually fruitful and exceedingly great
So, shall this month be better than the last for you because the Lord will deal wondrously with you. In Jesus mighty name.