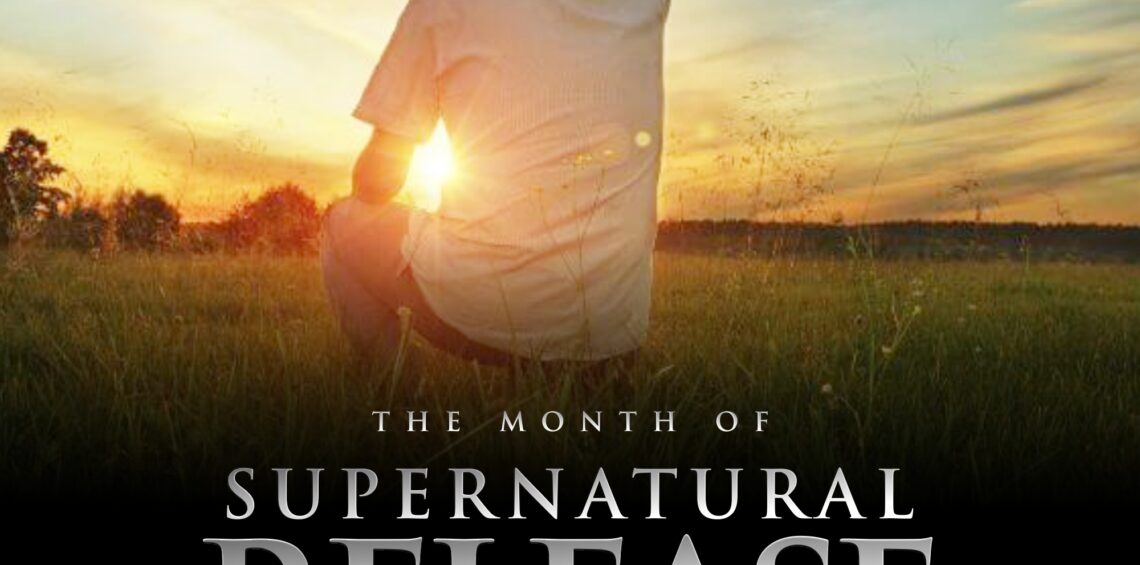 PROPHETIC DECLARATION FOR THE MONTH OF AUGUST 2019
PROPHETIC DECLARATION FOR THE MONTH OF AUGUST 2019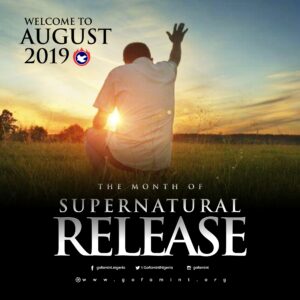 WELCOME TO AUGUST 2019 – THE MONTH OF SUPERNATURAL RELEASE
Psalm 34:17 (NKJV) The righteous cry out, and the Lord hears, And delivers them out of all their troubles.
This is your month of SUPERNATURAL RELEASE.
The God of heaven will deliver you from all troubles
Good and perfect gifts comes from God, they are released to you now.
You are released from every form of hardship
You are released from every form of limitations.
You are released from every form of affliction.
You are released from every crippling debt situation.
Every addiction is broken now from your life.
Grace to enjoy all round rest is delivered to you now.
You are released from bondage to freedom

From lack to abundance.
From weakness to strength
From sickness to sound health
From bareness to fruitfulness
From fruitless toiling to profiting

The heavens of your blessings are opened.

For all round breakthrough
Accelerated progress
Uncommon success
Spiritual exploits and
Supernatural expansion in Jesus name

Your overdue blessings are released to you now.
By divine favour. overdue requests, promotions, applications are granted now in Jesus name.
The blessings of the Lord that enriches locates you now, no room for sorrow in your life.
Prosperity will attend to your efforts.
You are exempted from every form of evil.
The arrows of the wicked will not locate you
You are exempted from sudden death
All-round protection is your portion
Sounds of mourning and wailing shall not be heard in your household.
Grace to walk steadfastly with God is released to you.
God will align you with his divine purposes this month
He will take you to new level of encounters in him.
Deep understanding of divine mysteries and revelations are released to you now
Keys to unlock your destiny are released to you this month.
You will never be stranded, clarity and divine direction will guide your undertakings.
You will fulfill your divine destiny
Helpers of destiny will locate you, favour will be dispensed to you.
So, shall this month be better than the last for you because the Lord will deal wondrously with you. In Jesus mighty name.