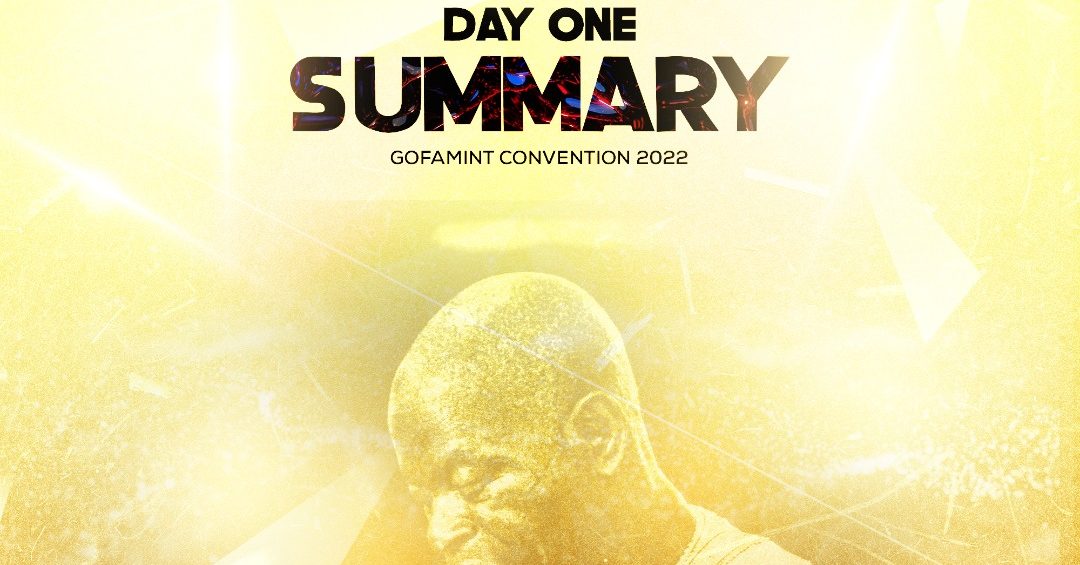 SUMMARY: Day One
The program started exactly 5pm with a shout of halleluyah
Pastor Ogunwole, the regional pastor of region 13 was introduced as the moderator for the opening session, thereafter the praise team led the praise and worship Session, then the National Choir master led the opening hymn (All hail the power of Jesus.)
Pastor Okomolehin took the bible reading Ephesians 1: 1-23. Pastor Ojuolape encouraged the congregation to praise God for what he has done over the years. He then led the collective prayer of thanksgiving for last annual convention. Pastor Emmanuel Afolabi introduced the General Overseer, Pastor (Dr) E.O Abina to declare the convention opened. The first Offering for the amazing grace convention was collected by Pastor (Barr) M. Jinadu.
The CEU had a wonderful introductory display, they ended the display with the hallelujah chorus rendition
Keynote address
The general overseer encouraged the members to look up to Jesus and not be discouraged
Opening message
Pastor (Prof) Moses Aderibigbe.
The outpouring of Grace
There are three inseparable attributes of God
1. God's love—- kindness
2. God's mercy— compassion
3. God's Grace—- What man doesn't deserve
WHAT IS GRACE?
Grace is an unlimited and undeserved gift of God
It is the love of God shown to the unlovely
Grace of God given to the restless
Grace Is What God does because he is gracious
When man fall, grace was present, man became naked and grace prevented him from been disgraced
Jer 31:2
In the new testament, Grace came in person
John 1:14—16
Duet 32:8-
Zech 12:9
He stressed that we have come to this convention to complete the amazing thing that was initiated on the cross of Calvary
John 1:20
The man of God stated that participants should tap into the blood that is precious than whatever you desire in life
The General Secretary rounded off the opening charge with prayer after which Pastor S.O Ewuola said the benediction at exactly 8pm